Servants For Jesus Christ – 501 C3 Registered Non Profit! Helping the lost find Jesus and be discipled!
Inspiration: An atheist saw a model of the sun and the planets on the professor's desk and said to the professor: "That is an amazing replica of our solar system. Who made it?" The professor said "No one." The atheist said "Come on, that model is so good, I want to know who made it?" The professor said "You believe that someone made this tiny model but you cannot believe God made our solar system in which we live." This example can help all of us remember that God is the creator of all life. Some people get into confusion about how old the earth is but the bottom line is, that does not matter. God made it. You understand Jesus by faith not by some scientist saying this rock is 5 billion years old as God can create anything with age the instant it is created such as Adam and Eve who were instantly adults with age (they were not created as babies at age 0).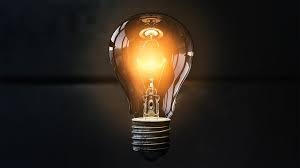 Click On This Link For Fun Bible Game on Any Web Browser including smartphones: Fun True False Bible Game For all Ages
Click On This Link For Ministry Video Selections: https://servantsforjesus.org/videos-by-group/
Click On This Link For Healing, Deliverance and Discipleship Ministry Information: https://www.servantsforjesus.org
Click On This Link For For Secure Donations: https://servantsforjesus.org/donation-to-servants-for-jesus-christ/

Jesus Christ loves you so much! Please study the Holy Bible every day to get to know Jesus better and follow Gods Plans!
tags: godliness, holiness